washing-gloves-2676360_960_720
camera-3026192_960_720
micro-fiber-cloth-2716115_960_720
Microfiber cleaner




,

an eco-friendly product that is beneficial to the environment!
Microfiber is an extremely thin textile of cutting edge technology, with 1/100 the thickness of human hair (diameter 1 micrometer = 1/1,000,000m). Microfiber products have excellent moisture absorbing power, powerful detergency, and dry quickly.
Microfiber material has much quicker absorption power compared to general cotton products, because it has fine pores like a sponge that absorb water quickly. It also removes contaminants well, which makes it an excellent cleaner and a towel. Also, its soft texture protects human skin, which makes it a highly functional fiber that can be used anywhere with any products that require comfortability.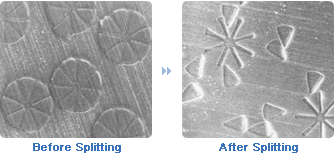 Uses of microfiber
Highly functional cleaner

Bath products

Living room and bedroom
Absorption power performance test
We soaked a microfiber product and a cotton product with similar weight and structure in water with drops of ink, and measured the height of the absorbed ink. As a result, we found out that the microfiber product clearly has a much faster absorbing speed, and the height was more than double that of the cotton product.
We have represented the absorbed amount of water with time against dead load(%). In the beginning, the slope of microfiber product graph is steep, which means it has better instant absorption power. The part where the slope becomes more gradual after some time represents maximum absorption rate, which is more than twice that of cotton product.
Uses of microfiber
Excellent absorption power and quick drying

Excellent detergency

Easy washing

Excellent gloss maintenance and polishing power
Everon
Microfiber cleaner
The center of the microfiber cleaner
The leader of the microfiber cleaner
Whereas cotton products need to be boiled when contaminated, microfiber products only need to be lightly rubbed with solid detergent, or washed after being soaked in powder detergent.
However, use of finishing agents such as softeners should be avoided since they can weaken the absorbing power
Due to the capillarity of fine pores inside microfiber products, they can absorb much water in an instant. Moreover, it has high drying rate and dries quickly, which enables easy use.
Because microfiber is a fiber with fine width, it finely breaks down and removes stains, and removes contaminants easily.
Moreover, it is helpful to environment preservation, as it clearly decreases the amount of chemical detergents needed to remove contaminants.